Оригинальные задачи (страница 48)

Оригинальные сказочные задачи, опубликованные в течение 2012-ого года, участвуют в неформальном конкурсе JF-2012!

Сайт в основном посвящен сказочному жанру, но h# и s# тоже будут опубликованы! Пожалуйста, присылайте свои произведения на адрес: julia@juliasfairies.com
---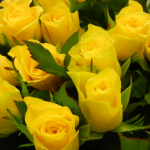 Задача No.100 ! Мне даже немного трудно в это поверить, но сегодня я ставлю этот номер! Последнюю неделю я думала, кому же его дать.. и решила оставить для себя! 🙂  
Я посвящаю эту задачу всем Вам, дорогие авторы, комментаторы, посетители сайта! То, что сделала здесь я, на самом деле – это то, что все мы сделали вместе! Спасибо Вам !!
No.100 – hs#3*  – Julia Vysotska – Три активных ферзя-хамелеона! (JV)
---
Определение:
Chameleon: по завершении хода, Хамелеон (классического стандартного типа) меняется на другую фигуру в последовательности Q-S-B-R-Q… Превращения могу быть в Хамелеон на любой стадии цикла.
---
Вы можете нажать на «Solutions»(решения) чтобы увидеть или спрятать решения!
---
Dedicated to all authors, visitors and commentators of this site!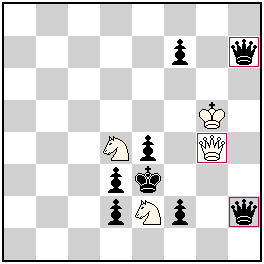 hs#3*                                            (4+8)
Сhameleons: Qg4, Qh2, Qh7
Creation of black reciprocal batteries CS/CQ after critical moves of black Chameleons.
Interchange of functions between the both black Chameleons.
Thematic tries; chameleon-echo model mates. Meredith. (Author)
---
Все диаграммы сделаны на WinChloe и ее фонт Echecs использован для дизайна Лого.