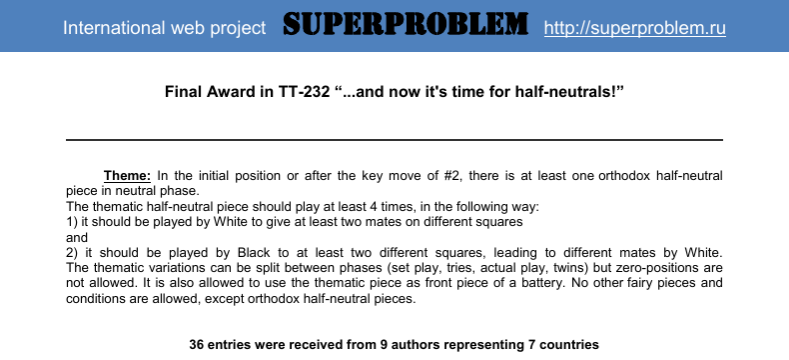 "Dear chess friends!
The Final Award in TT-232 (…and now it's time for half-neutrals!; #2, fairies) has been published.
There are no changes compared to the provisional award. Please, check the correctness of names, positions and solutions.
We thank all participants of the tourney and congratulate the Prize winners!"
Aleksey Oganesjan
---
The Prize winners: 1st Prize – Petko Petkov; 2nd Prize – Jean-Marc Loustau & Michel Caillaud; 3rd and 4th Prizes  – Hubert Gockel;
1st Special Prize – Michel Caillaud & Jean-Marc Loustau; 2nd Special Prize – Kjell Widlert.
---