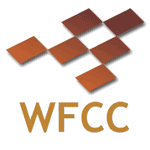 FIDE ALBUM 2013-2015
Results in section G – Fairies
A huge work under the results of FA 2013-2015 Fairy section is finished!
I believe, I may say from all of us a big Thank You! to the judges – Juraj Lörinc, Petko Petkov, Kjell Widlert – and the director of the section, Franz Pachl!
79 composers | 297 selected compositions | 1909 submitted entries | 1482 entries with > = 4,5 points | 297 entries with > = 8 points
---