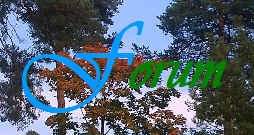 Dear Friends,
I've just added a Forum to the site!
Still not sure if it might be interesting or not, but probably have to try to find out! 🙂
For now I've created some groups there, but any changes are possible of course! I'd appreciate your suggestions about the topics to add! 
TOP menu of the site is almost full and I don't like to create the second line for it for now, so I've added a link to the Forum on the right part, right above Recent Posts.
You need a registration to post anything to the forum. If you have registered on the site (on the bottom part of the right area) – the same registration works for the forum. The Login on the welcome screen of the forum can be used instead of general Login on the site. 
I've tested it a little. But, I'm afraid, some errors are still possible. Please be patient! And I'd be grateful for your help in testing!
Sincerely, Julia
---