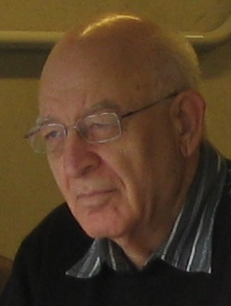 Uri Avner (13-01-1941 – 10-06-2014)
GM Uri Avner passed away on the 10th of June, 2014, at the age of 73, after a long battle with a severe disease. His funeral will take place on June, 12th.
Uri was born on January 13, 1941 and was a clinical psychologist in profession. He started composing at an early age (in the last issue of Variantim,  is quoted a problem he composed when he was 13!!) and for many years was at the center of Israeli Chess Problem composition. He organized in Israel three congresses and edited initially HAPROBLEMAI and its successor, Variantim, until just 3 years ago. He edited and published several books and booklets.  For many years he led the Israeli chess composition society, represented Israel in the WCCC and was certainly the best Israeli composer ever. Uri was always involved in various sub-committees and was the President of the PCCC from 2006 to 2010 during its transition to WFCC.  Uri's contribution to international chess composition was immense: he was involved in WCCT, FIDE Albums, solving events and almost in every aspect of our art. (by Paz Einat, 11-12.06.2014)

JF website expresses deep condolences to Uri's family, relatives, friends.