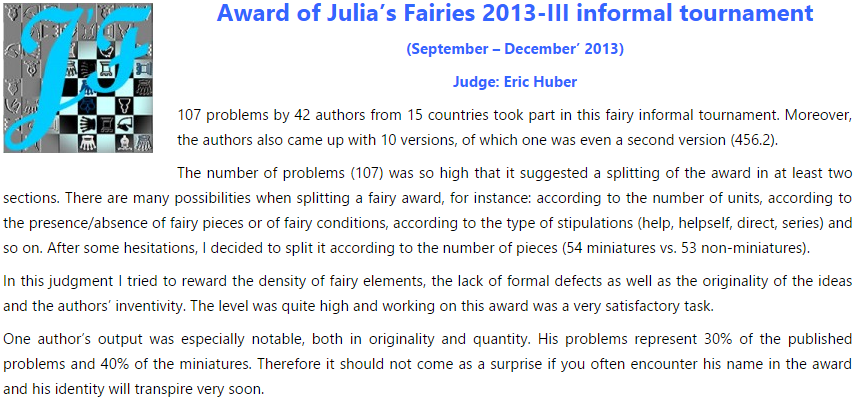 Dear Friends, I have a pleasure to announce
The Award of Julia'sFairies-2013/III
by Eric Huber
I am very grateful to Eric Huber and impressed by his Award – with its notes, links to original publications, examples in the appendix and most of all by his analysis of the problems.
I'm happy to see the many different names in the Award.  I heartily congratulate all of you, my dear authors, for your achievements!
And, of course, I appreciate very much the contributions of ALL who send compositions and post comments to JF! Thank you!!
The Award is provisional and will become final after one month. – Julia
---