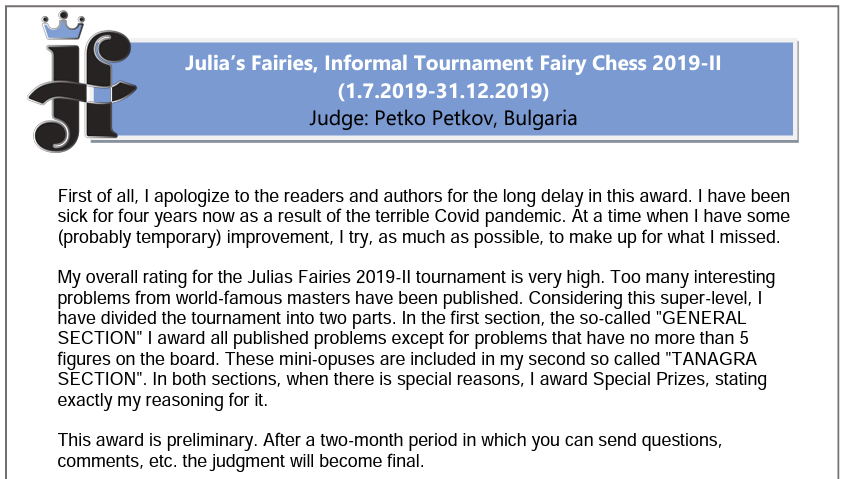 On the occasion of the awarding of the Julias Fairies 2019-II, judge Petko A. Petkov announces the following: "In II. TANAGRA SECTION, by the request of the author, Daniel Papack, the 2nd Prize problem is eliminated from the competition. Problem by Daniel Novomeski( -/Ke3, h#4.5 ) gets the 2nd Prize, and problem by Geoff Foster (Kg2/Ka4, h#2.5) gets the 3rd Prize. Since there are no other changes, the Award with the specified correction should be considered final."
Preliminary Award JF-2019-II is replaced with the FINAL Award JF-2019-II on the Tournaments page.
---
Attention! The recent issue of ANDA FAIRY PLANET No.5 (June 2023) by Petko Petkov is added to the Articles page.
---