Do you believe in Santa? You have to, as a real miracle has happened on this New Year's night! 
And here is him, with a surprising gift to all of you – Shankar Ram with the Award JF-2021/II (July-December 2021!)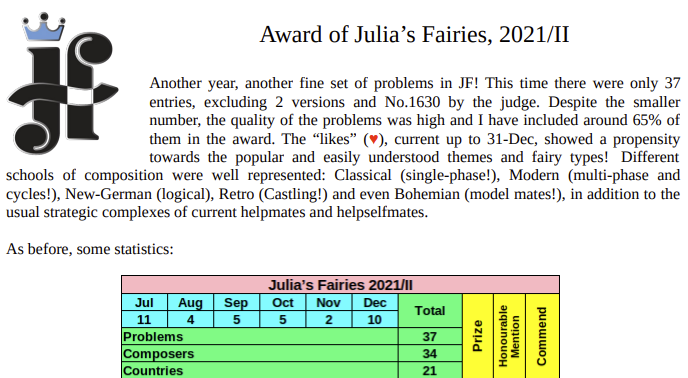 What can I say? I'm amazed! I feel I've got so wonderful gifts for this New year: two JF's awards of 2021 (Ofer Comay and Shankar Ram) and also the acceptance to judge the next fairy tournament – JF-2022/I – from Vlaicu Crișan!
This is something what gives me energy and wish to do this work, to smile and to be glad and proud about so wonderful members of our society! Let's spend the New year 2022 as we have started it!
---