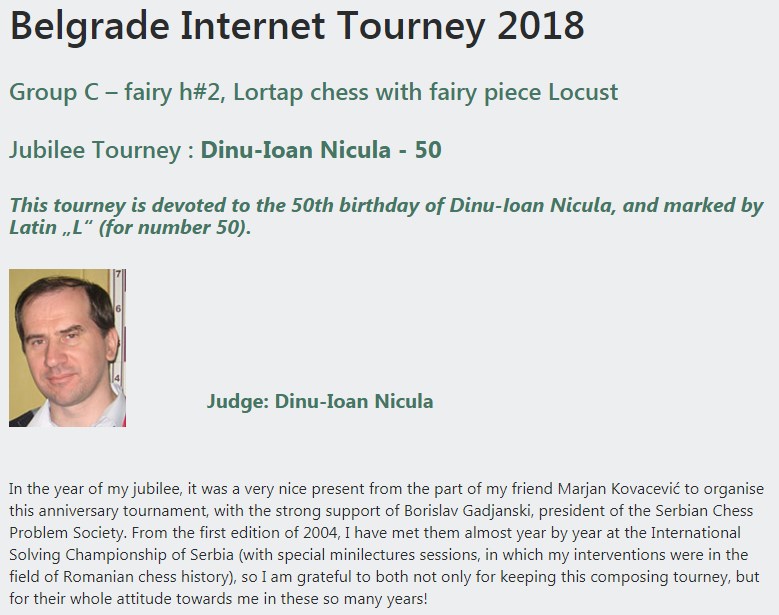 The Preliminary Award of the Jubilee Tourney
Dinu-Ioan Nicula – 50
The tourney held in the frames of XIII Belgrade Problem Chess Festival 2018, as a part of Belgrade Internet Tourney 2018: Group C – fairy h#2, Lortap chess with fairy piece Locust.
…There were 36 entries, of 24 authors/pairs of authors, from 14 countries. Being very satisfied of the problems' level, but also keeping into regard that it is a special occasion, I have decided to give awards to half of them! (Dinu-Ioan Nicula)
Prize winners:
1st and 2nd Prize – Petko Petkov, 3rd Prize – Juraj Lörinc, 4th Prize – S.K. Balasubramanian & Vlaicu Crisan, 5th Prize – Hubert Gockel.
---