From the director of this tournament, Julia Vysotska, I've got 90 beautiful problems by 30 authors from 15 countries! I'm very pleased with extremely high level of the competition!
Of course, for me this great interest to the old fairy piece – Imitator – was a great surprise! And I'm very happy, that this competition probably has given a beginning of a "second life" to Imitator – because it still hides so many mysteries!  
As the Award shows, Imitator works beautifully in the problems of different styles with quite different stipulations and numbers of moves. Like, for instance, there're very nice problems with promotions, excellent maneuvers, especially Kings', non-standard strategical ideas, echo-mates and even Imitator-Rundlauf! So, my dear friends, you can see a wonderful examples for the future discoveries!
I'd like to thank heartily Julia, the editor of JF, who has done much to popularize the Imitator and also to organize this great tournament in a very limited time! And I'd like to thank all authors who have actively participated in this tournament and have shown so many original ideas!
Here is my Award, in two sections:
Section A 

– H#, H=, H== in 2-4 moves

Section B 

– Ser-H#, Ser-H=, Ser-H==, Pser-h#(=,==) till 8 moves AND HS#, HS=, HS== in 2-4 moves.
My congratulations to the winners and all participants!
Happy New Year to all of you!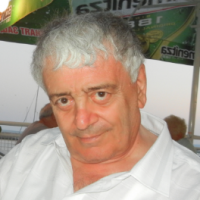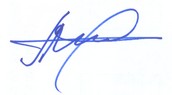 IGM PETKO A.PETKOV
International judge of FIDE
---