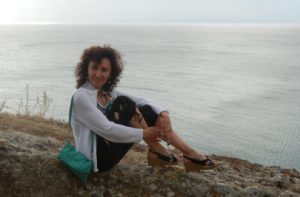 May, 14th, 2013 – opening day of Julia's Fairies Marine TT 2013 !
I believe the time to open the marine season has already came – so, let me open it in a chess composition as well! Today I'm happy to announce the thematic tourney which has been prepared for several months and has became possible now thanks to the efforts of many people.
I'd like to gratitude Mr. Petko A. Petkov for his material about Marine pieces and future judging of the TT, Mr. Thomas Maeder for the fast implementation of Poseidon, Marine Knight and Marine Pawn in Popeye v4.63, Mr. Christian Poisson whose earlier implementation of these pieces has given more clear understanding of their behavior and also allowed us to have an examples of problems for the articles and TT,  and Mr. Geoff Foster for English correction in the articles about Marine pieces and in the announcement below, and those of you whom I've asked questions regarding Marine pieces!
I hope for your active participation as there were really a lot of efforts invested to make this TT happen!
Julia's Fairies Marine TT 2013 is announced now and it's closing date is around the end of Marine season – September, 30th: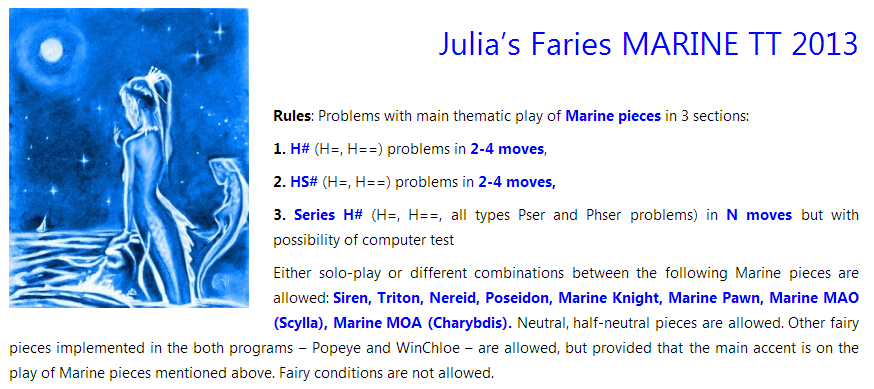 Have a nice Marine season! And good luck in the Julia's Fairies Marine TT 2013!
---