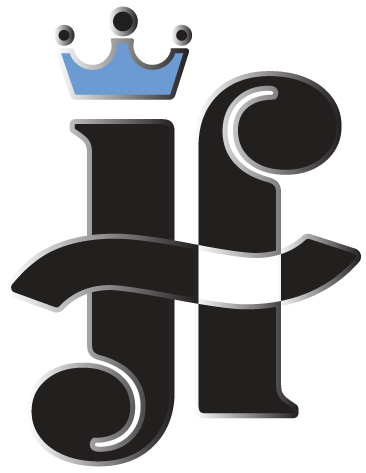 Unpin in JF10JT:
important clarification
We're grateful to all of you for your comments and questions regarding pin/unpin definition for this tournament!
After some thoughts and discussions we decided to allow almost any interpretation of the given definition of a fairy unpin. We are not trying to produce the final definitions of pin and unpin here, we are running a tourney! Still, we would not like to call a normal un-paralysing move an unpin (in a problem using paralyzing pieces, or Madrasi, etc), and even less an ordinary line-opening… The same time we would allow the fairy concepts of self-unpin.
So, please see an update to previously given definition of unpin for this tournament:
Theme: Unpin of any kind. The unpinned piece may be white, black or neutral, and unpinning may be done by any side, in any way: interposition, withdrawal, K move, etc. For this tourney, we define a pin to be a situation where a random move by one piece would cause its own K to be in check from one or more enemy pieces = the pinner(s). An unpin is any move that eliminates this situation, including self-unpin (the pinned piece makes a move that eliminates the pin) but excluding captures of the pinned piece that remove it from the board.

This means that we now allow self-unpins where the pinned piece captures the pinner, and also allow captures of the pinned piece as long as it is reborn somewhere else on the board (so it is now unpinned).
The tourney may provide material for a future discussion about how best to define pin and unpin in the fairy field.
To give you a better idea here are three examples provided by Ricardo Vieira: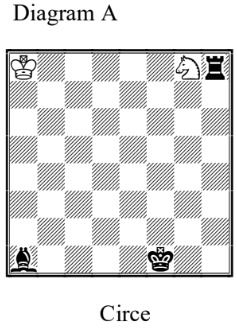 1.Bf6 Sxf6[Bf8] – thematic!
First, 1.Bf6 move may be treated as allowing Sg8 to move.
Second, 1…Sxf6[Bf8] move may be treated as self-unpin.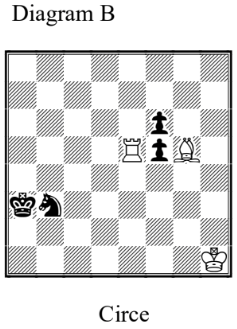 After Sa1 fxe5 is legal
After Sc1 fxg5 is legal
not thematic because random move by Pf6 won't be self-check.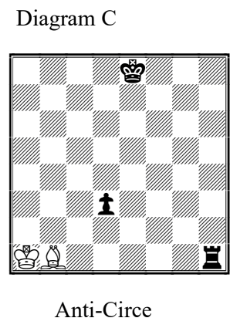 1.Bxd3[Bf1] not thematic, as opposed to the definition (doesn't eliminate the situation of pin)
Welcome to participate! – Julia Vysotska (tournament director) & Kjell Widlert (judge)
---
Deadline: February 10th 2022
Please, send computer tested problems only (indicate the program used for testing), to julia@juliasfairies.com
Results and prize giving: May 15th 2022 in Riga, at the closing ceremony of the 15th ECSC.
Prize fund €450 : Three prizes in each section, each prize €50.
See Examples in the updated PDF announcement JF10JT (the version includes just published clarifications)
---