announces its 1st  Thematic Tourney

JULIA'S FAIRIES – 

HSP – 2012
RULES: Help-self problems (HSP) of any possible types: Help-self mates (HS#), HS=, HS==, HR#, HR=, etc. in any number of moves.
THEME: Battery-play with fairy elements
All pieces (white, black, neutral, half-neutral, etc) and conditions are allowed!

The thematic "Fairy element" (pieces, conditions) should be demonstrated in play at least in one battery or (plus) anti-battery of any type.

The problems should be computer-tested.
---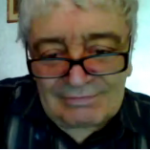 JUDGE: IGM Petko A. Petkov – International Judge of FIDE
---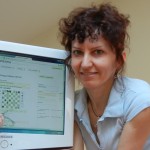 Please send your originals until the 15th of October, 2012 to the Tournament director and editor of Julia's Fairies site – Julia Vysotska, e-mail: julia@juliasfairies.com
---
The Award will be published at the site in December, 2012.
---
Special Present  from Julia's Fairies 
to the 1st, 2nd, 3rd Prizes: Selection of Latvian sweets!
---
Examples:
N 1.Petko A. PETKOV

The Macedonian Problemist 2003
2nd Honorable Mention 
HS#3      2 solutions      (7+10)
Grasshoppers – b8, d8, g8 

N 1:

1.Rxg5 f2 2.Ra5 Bxb7 3.Re4+ Rd5#;

1.Qxf3 g4 2.Qa8 Rxb5 3.Re5+ Bd5#

Fairy elements: white direct battery created by Re6 (forward piece) and Gg8 (rear fairy-piece); black anti-batteries – Bd5/Gd8 and Rd5/Gd8. Any anti-battery is always thematic as "fairy element". 

N 2. Wilfried SEEHOFER

feenschach 2008

HS#4                          (2+2)
Anti-Circe 

N 2:

1.e8=R Rc8 2.Re1 Re8 3.Kd6 Kc6 4.Rb1+ Re1#

Fairy element – creation and play of two Anti-Circe genre specific batteries (some authors call them Ecto-batteries) – white battery Re1/Kd6 and black battery Re8/Kc6. After play of Rooks (as forward pieces) two Kings are activated and give check (mate). A good example of fairy-battery which is created by orthodox pieces only, but which demonstrates fairy-element according to the rules of condition Anti-Circe!   
Good luck to everybody!
---