---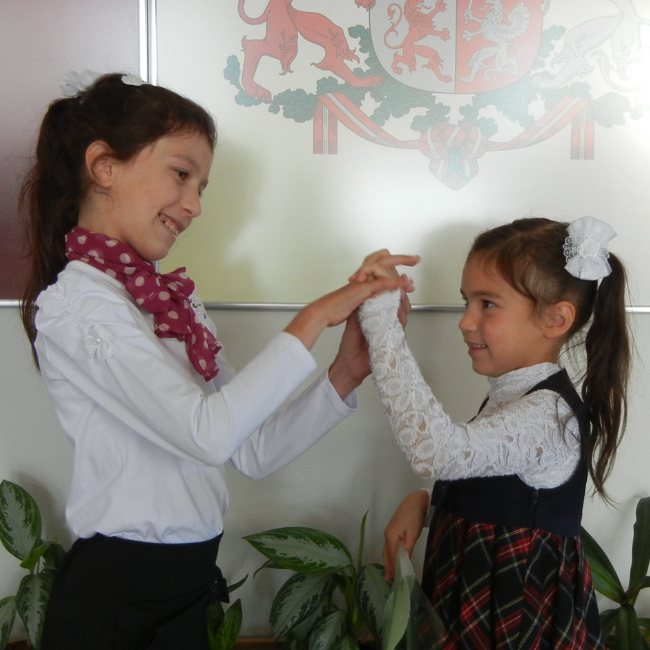 No.625 by Peter Harris – White has only two Roses, but how much dynamic they are! Thank you, Peter, for the dedication to my girls, Daniela (on the left) & Dominika (on the right)!
Peter says I am the Royal Queen! And that tending to my lovely Roses must take me away from attending to Julia's Fairies – and from my composing! (JV)
---
Definitions:
Sentinels Pion Advers: When a piece (not a Pawn) moves, a Pawn of the colour of the opposite side appears on the vacated square if it is not on the first or the last rank, and if there are less than 8 Pawns of that colour on the board.
Anti-Circe: Anti-Circe Calvet (the default type): After a capture the capturing piece (Ks included) must immediately be removed to its game array square (necessarily vacant, else the capture is illegal). Captures on the rebirth square are allowed. Game array squares are determined as in Circe. (Circe: Captured units (not Ks) reappear on their game-array squares, of the same colour in the case of pieces, on the file of capture in the case of pawns, and on the promotion square of the file of capture in the case of fairy pieces. If the rebirth square is occupied the capture is normal.)
Ultra-Patrol Chess: A piece can move, capture or give check only if it is observed by a piece of its own side.
Royal piece: Piece that executes a function of the King on the board.
---
No.625 Peter Harris
South Africa
original – 17.10.2014
For Daniela and Dominika – two Roses

INTRODUCTION

white roe3d5 black royal qe4 black sg3c6 pf5

ser-#11       2 solutions         (2 + 4)
Sentinels Pion Advers
Anti-Circe
Ultra Patrol
Royal Qe4
Roses: ROe3, ROd5

The two Roses HAVE to keep in touch! Otherwise immobility! In the diagram the black Royal Queen can move because it is twice observed. If a Royal piece is unobserved then a check may be mate! [When a Rose captures it goes to the 8th rank on the file of capture]. (Author)

Solutions: (click to show/hide)
---