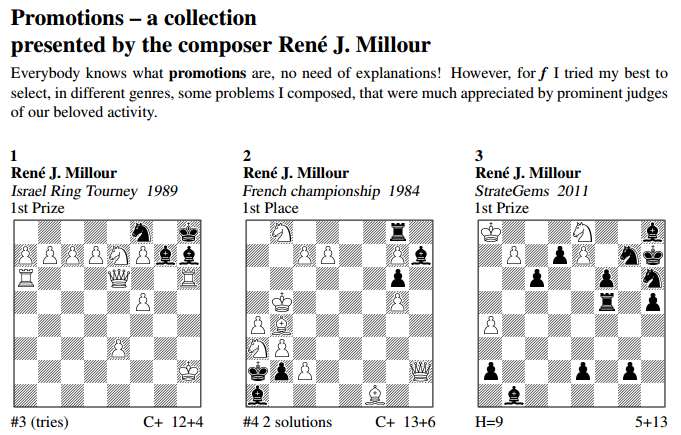 René J. Millour 70 Jubiläumsturnier
(71. feenschach-Thematurnier)
Announcement of the René J. Millour 70 JT:
Required are problems of any genre which show promotions.
Closing date is March 18th 2014.
Entries should be sent to the tournament director Hans Gruber, preferably via email hg.fee@t-online.de
The judge will be René J. Millour. Prices (money or books) are offered as a reward for the best entries.
---