Dear Friends,
I'm happy to present you THE AWARD of Christmas Blitz JF-2014! The number of participants, of beautiful problems was really a great surprise for me and for the judge! Thank you so much, dear participants of the Blitz, for your activity, efforts, creative ideas! And of course, many thanks to our judge, Petko A. Petkov! 
I have to tell that the Award was written in a very short period of time, so I apologize for any mistakes done in the text, diagrams, solutions.. I'd be grateful if you send me emails about anything to be corrected!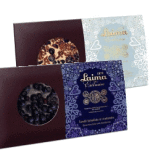 I heartily congratulate all the winners and participants! And I wish a Happy New Year to all of you! Let it be successful, interesting and motivating for you, full of pleasant surprises and happiness! – Julia.
---