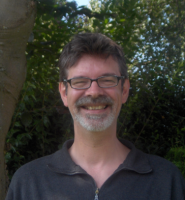 The back-home fairy condition
Nicolas Dupont
I got the back-home idea several years ago and, after having composed an educational example, I felt such a fairy condition could be of great interest. I sent the back-home rules together with this illustration to Mario Richter, who was able to show its correctness via a partial programming of the condition, mainly for proof games.
Then came the Trillon Memorial Tournament, asking for fairy proof games. The Director, Laurent Riguet, kindly accepted back-home entries although this fairy condition wasn't officially defined. But the judgment took a long time and hence "squeezed" back-home: it was impossible for me to publish the rules otherwise my entries for the Trillon would have been no more anonymous.
The goal of this article is, finally, to officially define back-home (section 1), as well as to provide illustrative examples. The rules seem easy to understand but lead to practical difficulties, so I will begin with two 0-positions (section 2) in order to get started. Two educational examples will follow (section 3) and, lastly, three "real" problems (section 4).
I thank Christian Poisson for his great programming of back-home (condition "Retour" under WinChloe 3.24) and his help for achieving a correct understanding of it. I also thank the composers and friends from the FranceEchecs website, the place where most of the problems presented here were constructed, as well as my co-authors during the Trillon, Michel Caillaud and Mario Richter.
Finally my gratitude goes to Julia, for having accepted to publish this article on her excellent website!
---