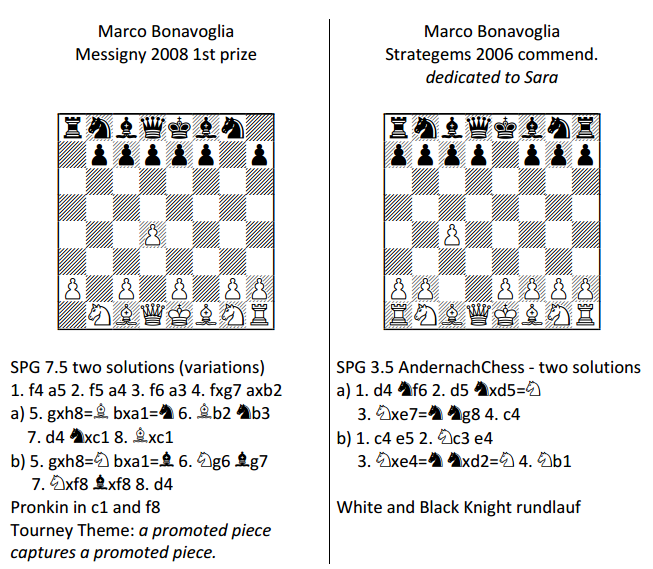 Marco Bonavoglia 60 – Jubilee Tourney
Required are proof games with multisolutions and/or twins, showing bicolor strategy (see examples below). Fairy conditions allowed, but no fairy pieces; depending on the number of entries there could be two sections in the final award (orthodox and fairies).
→See full announcement as pdf!
Any number of entries per composer, but no more than one non-computer-tested problem per composer. For C+ problem, please indicate the software used for checking.
The judge will receive all entries in anonymous form.
Send entries to Antonio Garofalo (perseus@bestproblems.it) by January 31st 2014
Judge: Marco Bonavoglia
---