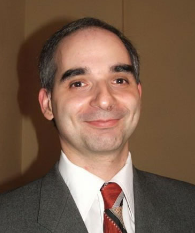 Dear composers, I'm very glad to announce the judge of Retro & PG problems 2019-2020: Vlaicu Crișan!
5 years ago Vlaicu was the judge of fairy problems on JF, JF-2014(I) ( problems | award ). And now I'm grateful to Vlaicu for his enthusiasm in acceptance of judging PG/Retros on JF!
Vlaicu is an International master of the FIDE for chess composition (since 2016), and international solving master (since 2007). His interest to retro compositions started from solving originals published in the retro column of French magazine Phénix. After being a regular solver for many years, Vlaicu was invited to judge the retros informal tournament for 2004 and that was his first award in retro sections. A couple of years later, Vlaicu was invited to judge the section of retros from StrateGems 2016 informal tournament. The third experience will be this year, with PG section of the Quartz TT 13 (Leffie).
While I'm very glad about JF's PG/Retros becoming the 4th experience, Vlaicu comments: "I am quite grateful to accept another experience with Julia's Fairies informal tournament 2019-2020, as the fourth name in the already impressive list of the previously appointed judges: Hans Gruber, Thomas Brand and Dirk Borst. Well, I can only hope the composers will indulge me and your fairy retro column with many outstanding compositions!"
---