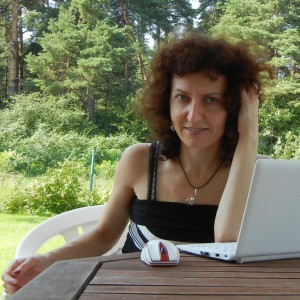 Julia I was born in Riga (Latvia), programmer by education – in 1995 have finished Riga Technical University with MS degree in computer sciences. For period 1993-1999 have worked for Internet company in Latvia – programming for company needs and customer support. Starting 1999 till nowadays I'm working as a financial manager in a computer company.
Have learned to play chess in the first year of school. However the existence of chess problems have discovered only in 2010 and was excited about solving, especially help-mates. Composing since the summer of 2011. My the very first 2 composed problems were for the Tourneys in Jesi, August 2011. I have almost 80 composed problems for the end of 2012, and the list of all problems you can see at My Problems page. Preferable genres – helpmates and fairies.
Languages: Russian (native), Latvian, English.
---
Few more words about the first steps and people who's helped me a lot:
I want to tell Thank you! to the people who has helped me to become who I am now, and who continue to support me: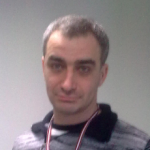 To Ilja Ketris – Latvian composer, the author of Ankona project, who has shown me the first chess problem; has explained about genres in composition; has sent me selected problems for solving and made me like it a lot; who has advised me to look at the tourneys in Jesi when I wrote that I want to try composing myself; who has shown me solving programs and who has seen and critically commented my first tries in composition. Ilja, thanks to you I've started to like chess composition!

To Diyan Kostadinov – a very talented composer, the first my judge at the Tourney in Jesi. It was Diyan, who has explained me about the themes in composition, who gave me advises about what to read, who made me believe in myself, and who has introduced me to Petko Petkov – something I'd never even thought about myself. I call Diyan's tourney and Chameleon piece as "my start in composition". Diyan, I believe that thanks to you it was a really good start!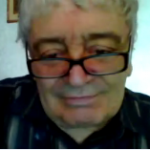 To Petko Petkov – the famous composer, who first of all, to my great surprise, has agreed to help me in learning – to such a beginner! It was hard to believe.. But there's something I really believe – I learn from the best teacher in the world. For the hard work, for the theory and explanations, for your believe in me, for most of what I know now and for the great feeling of becoming better and better – thank you, Petko! All I want now is to be as good as you believe I can be.
---
And few more words about me "outside" the composition:
I'm married, have 2 pretty daughters born in 2004 and 2008. I like to do many things. To play guitar and synthesizer, and also to sing. At the summer time I like skating. In the winter – a bit of skiing. I can swim relatively good, play squash. I like fast driving with a loud music. But at the same time I like also classical music, especially Tchaikovsky, Beethoven, Grig, Bach.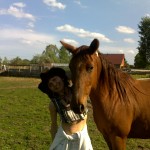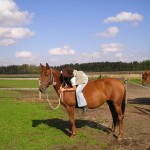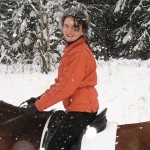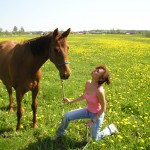 I have not only horses on the board, but also the alive horse, Alante. She is neither white,nor black, but not also neutral! Just pretty chestnut horse for riding. 
I live in Riga and I really love this city with all my heart. Especially beautiful is the Old Riga, with the narrow streets and ancient buildings. In 2001 Riga has celebrated its 800 years anniversary. For this event was created a short clip with some views of Latvia and a beautiful song by one of the most well-known Latvian groups – Brain Storm (latv. Prāta Vētra) – you can watch here this short movie  Welcome to Latvia.
---