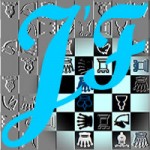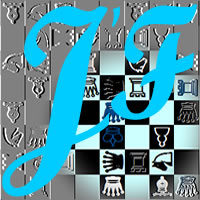 Dear Friends,
The first informal tourney for fairy problems published on Julia's Fairies website in 2015, January-June – JF-2015/I – is ended on June, 30th. The judge of this period – Kostas Prentos – will have a huge work, judging about 170 problems! I hope, it will be not only complicated, but also pleasant task, as there're many very good works. And I'm sure, that all authors will be patient to wait for the Award as long time as it is needed.
Some short info about current issues:
I'm sorry, I really had no time even to think about an appointing of the judge for

JF-2015/II (July-December)

, will try to do it during July
I've a pleasure to tell you that yesterday I've got the

Award JF-2013/III

from

Eric Huber

and I'll try to publish it as soon as possible, hopefully on the end of this week or the beginning of the next one
I should tell you that during July and the first part of August I won't be able to publish so many problems as the last time, as I need some time to analyze the problems coming for my TT, the 1st RBB, to compose myself for WCCC's TTs, and also to go there..
I hope for your understanding. And I wish good luck to all of you in WCCC's competitions! – Julia
---