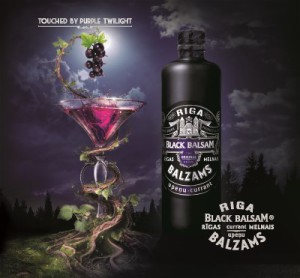 Julia's Fairies is pleased to announce its composing tournament within the
58th World Congress of Chess Composition
1st RIGA BLACK BALSAM TT
Judge: Julia Vysotska
Theme: Help-play with Half-neutral pieces. Thematic play of half-neutral pieces in H#/=/==, HS#/=/== problems in 2-5 moves; Ser-H#/=/==, Ser-HS#/=/== problems up to 10 moves. Other fairy pieces (also standard neutral pieces) are allowed. Fairy conditions are NOT allowed.
Computer tested problems only! Half-neutral pieces are fully implemented in the last version of Popeye and also most of problems can be tested by WinChloe, except half-neutral King (and Royal piece).
Please send entries to Julia Vysotska by e-mail at julia@juliasfairies.com until July, 31st, 2015
or during the Congress, for participants only, until 17:00 of August, 3rd, 2015.
Prizes are bottles of RIGA BLACK BALSAM Currant.
The tourney is open worldwide, however the prizes are for congress participants only.
See Examples with animated solutions in the detailed announcement or use PDF file to print out.
Welcome to participate! – Julia