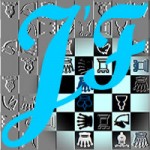 Retro and PG problems 2015 – 2016
Dear Friends,
In April 2013 I've published the first PG problem on JF, but later have organized a competition for Retro and PG problems 2013-2014 (judge:  Hans Gruber). I'm grateful for your interest and activity in this complicated genre, and I'm happy to announce a new PG & Retro tournament for the next two-years period: 2015-2016. Your compositions are very welcome!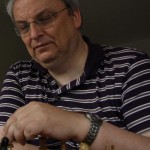 The judge: Thomas Brand – a well known German composer, retro section editor of Die Schwalbe since 2008, the international judge for retros (and helpmates), who also runs his own retroblog (thbrand.de/retroblog). And the most exciting news: Thomas promises to provide the award very soon (about January 2017!).
Warm welcome to Thomas!
---