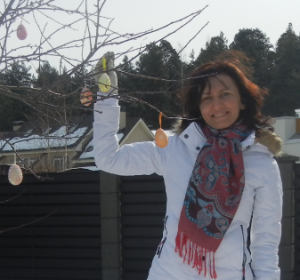 Dear Friends,
First of all I'd like to wish a Happy Easter to all of You!!
And now – to some different events coming soon:
The Award of informal tourney JF-2012 is going to appear in April! I'd like to turn your attention one more time to the list of problems which participate in the tourney – in the list for 2012

 

I've left their background white, while making a darker background for the problems which does not participate. In case of any objections please write me ASAP!

April is the last month of the first part of informal tourney 2013 –

 

Julia'sFairies-2013(I)

 – 

where participate fairy problems published in January-April, 2013. The judge for informal fairy tourney 2013(I) – Juraj Brabec. You're very welcome to submit your entries till the last day of April to participate in!

The

10th of April

is the

birthday

of

juliasfairies.com

website. This baby becoming

1 year old

! 

An article by GM Petko A. Petkov about Marine pieces coming soon in April! I'm sure you will enjoy it!
Thank You for visiting! And have a nice spring! – Julia
---