---
No.481 by Bernd Gräfrath  – PG problem with a combination of two fairy conditions – Losing Chess & Immune Chess! Warm welcome to Bernd and his first original at JF! The problem will participate in the Tournament for Retro and PG problems published at Julia's Fairies in 2013 – 2014.  (JV)
---
Definitions sent by author:
Losing Chess: The must-capture rule applies. Kings are non-royal: they can move into check and be captured, pawns may promote to king. As a playable game, the objective is to lose all one's pieces; a stalemated (i.e. deadlocked) player wins.
Immune Chess: A piece (including the king) is immune (cannot be captured) if its Circe-rebirth-square is occupied by another piece.
---
Germany
original-07.01.2014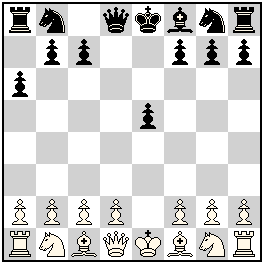 PG 6,5                                     (15+14)
Losing Chess
Immune Chess
---