---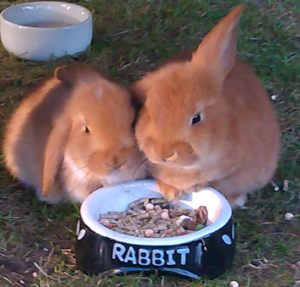 No.540 by Julia Vysotska – The history of this problem is very simple: I've bought two little rabbits for my daughters! If you ever had rabbits you must know that it's not easy to catch them. They run back and forward, jump over your hands and over each other, and finally hide somewhere leaving you to guard the moment when they go out again!
A play of two Rabbits for solvers! Although, in one phase, but  I hope that maneuvers of my Rabbits are enough complicated and pleasant at the same time. (JV)
---
Definitions
Rabbit(RT) (or Kangaroo-Lion(KL)): Moves along Q-lines over 2 hurdles of either color (which may or may not stand on adjacent squares) to any square beyond the 2nd unit. A capture may be made on arrival, but the hurdle is not affected.
---
Latvia
original – 05.05.2014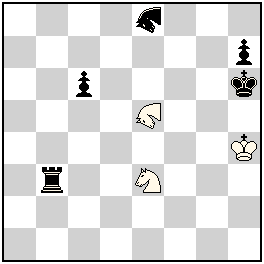 hs#7                                             (3+5)
Rabbits: e5, e8
---