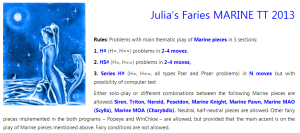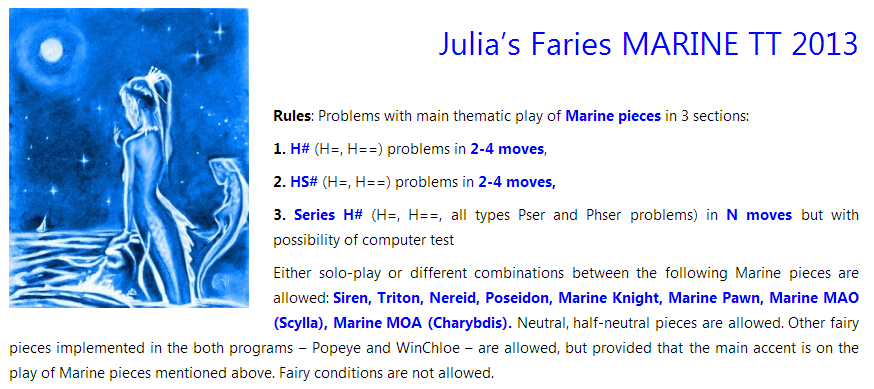 Dear Friends,
Let me remind you that just two weeks are left to submit your problems to  Julia's Fairies Marine TT ! 
For more information about Marine pieces read also the articles by IGM Petko A. Petkov "Do you know the Marine Pieces?" – Part I, Part II, Part III.
---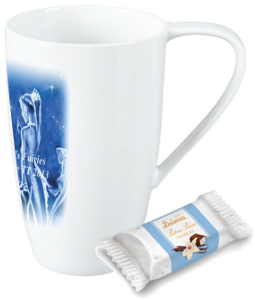 Judge: IGM Petko A. Petkov – International Judge of FIDE.
Please send your problems till 24:00 September, 30th, 2013 by e-mail only to Julia, julia@juliasfairies.com
The Award will be published on Julia's Fairies website before the end of 2013. And I'll try to send Prizes to the Prize Winners and Diplomas to the authors of awarded problems before Christmas! Good luck to everybody!
---