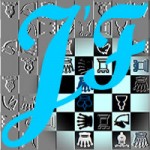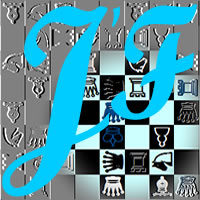 Dear Friends,
The New Year 2014 is just started and first of all I'd like to wish you a happy and successful year! And, of course, you're very welcome here, at Julia's Fairies, today and during all the year! The year 2013 was great for me, for the site, for many of you I believe! Let's keep going! This year I've decided keep the same system as in 2013, and to split the  informal tourneys for fairy problems published on Julia's Fairies website into 3 periods and independent tourneys: 
I – January-April, II – May-August, III – September-December. 
---
You're welcome to participate in the first informal tournament – JF-2014/I, January-April, 2014!
Any fairy problem can participate, and I'm here for you to publish it as soon as I can, usually in 1-2 days.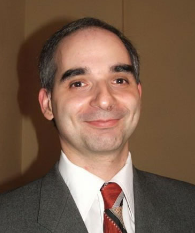 I'm happy to introduce you the judge of this period – Vlaicu Crișan – a leading Romanian composer, the 1st Prize winner in many famous world championships, and also a judge of many strong competitions, including well-known Tzuika held within WCCC and also one of the most appreciated judges! Warm welcome to Vlaicu! 
---
The same time, I'd like to tell a few words about the last events of 2013: 
Three Awards of JF tournaments are published during 2013 – informal competitions JF-2013/I, JF-2012 and also thematic competition Marine TT 2013. I'm very happy about the results and grateful for your activity! The gifts to prize winners of Marine TT I've sent at the end of December, but this year I'll send all other diplomas for Marine TT and also for JF-2012.
Yesterday was the last day of informal tournament JF-2013/III which will be judged by Eric Huber. This 3rd period has the biggest number of problems in 2013 – about 100! The list of participating problems I'll show soon. I'm grateful to Eric for accepting this huge work!
Some plans for 2014? To keep the site interesting for you! Hopefully, to publish Awards of 2013/II and 2013/III. To have one thematic tournament. And to work a little on some sections of the site, which are still under construction. Plus, I'm listening to your opinions and will try to follow your wishes!
Good luck to all of us in 2014! – Julia
---