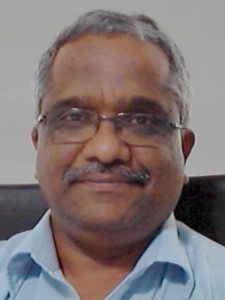 The Judge of JF fairy tournament 10/2017-03/2018
After a long time… the one who was the first judge ever of JF's fairy tournament, had to analyze about 200 fairy problems and finished the Award in a year after competition, is kindly accepting this job again! I'm very glad to announce the judge of current fairy tournament, JF-10/2017-03/2018 – famous Indian composer, International Master of FIDE – Shankar Ram! To the words I've written about Shankar in 2012, he's added the following: 
From 2012, Got back to composing, judging, article writing, getting in touch with chess problem friends

Current interest: Acquiring new gadgets and porting Popeye to them!
Wishing a pleasant work for the judge, and creative provigil ideas to the authors! – Julia
---
The judges of the future fairy tournaments:
JF-2018/II, 01.07-31.12.2018: Kjell Widlert | JF-2019/I, 01.01-30.06.2019: Michal Dragoun
---