Informal Tourneys and JUDGES – 2013!

I'm happy to announce the informal tourneys for fairy problems published on Julia's Fairies website during 2013! The year 2013 is split into 3 periods and independent tourneys:
I – January-April, II – May-August, III – September-December.
Let me introduce our judges! All three are world famous arbitrators, so I add just a few words from myself.
---
I. January-April, 2013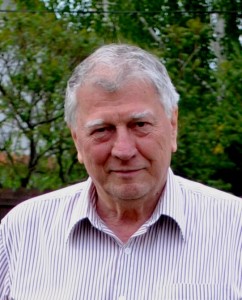 The judge: Juraj Brabec. It was a nice surprise for me to know that Juraj has spend a whole year in Riga in 1970, for his postgraduate studies. He often has met Alfred Dombrovskis and has shown me a article in newspaper from 1970 about his meeting with Latvian problemists! I'm very pleased to hear that Juraj loves Riga a lot! Warm welcome to Juraj!!
---
II – May-August, 2013

The judge: Diyan Kostadinov. Diyan was my first judge for the very first composed (fairy) problem! And later Diyan has helped me a lot in the very first steps in composition. Diyan judges many tourneys, runs his own well known website, composes complicated problems and has agreed to judge for me! – My gratitude and warm welcome to Diyan!!
---
III – September-December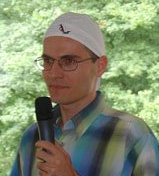 The judge: Eric Huber. For me Eric associates with a great work he was doing during all the year 2012, announcing composers' birthdays with some introductory words and also selected problems – "Celebrating composers" posts I'd seen every day, without breaks, without day-offs or vacations! Amazing work! Somehow Eric also finds time for judging. I'm very thankful to him for accepting my invitation! Warm welcome to Eric!!
---